A beginners guide on how to set up the EZ Flash IV

A beginners guide on how to set up the EZ4

INTRODUCTION
The EZ Flash IV is the last GBA flash cat that are still in production, but lucky for us it's also one of the best.
When I got mine a few months ago I could not find a tutorial anywhere, I had to search and email a few O.G. for help.
Many links to tutorial and/or guides was broken or are very old, so I hope a few people will find this guide helpful.


What you need:
mini SD memory card
GBA/SP/MICRO

The EZ4 can only display about 78 roms per directory, but you can have multiple directory if you have a lot of roms. (Thanks FAST6191)
A 1GB mini SD can hold a good amount of roms, and is usually enough for most people.
I know some of you want to use a micro SD to mini SD adapter, but many people have had random detection issues which leads to crashes and other problems. So an adapter is not recommended


SET UP

1. Insert your mini SD to your computer

2. Download the latest kernel here,
http://www.ezflash.cn/

It will come with everything you need except the skinning tool

3. Extract the kernel to your computer. After it's extracted or unzipped, open it and look for this file ezfla_up.bin. Once you find it copy and paste it into root of your mini SD.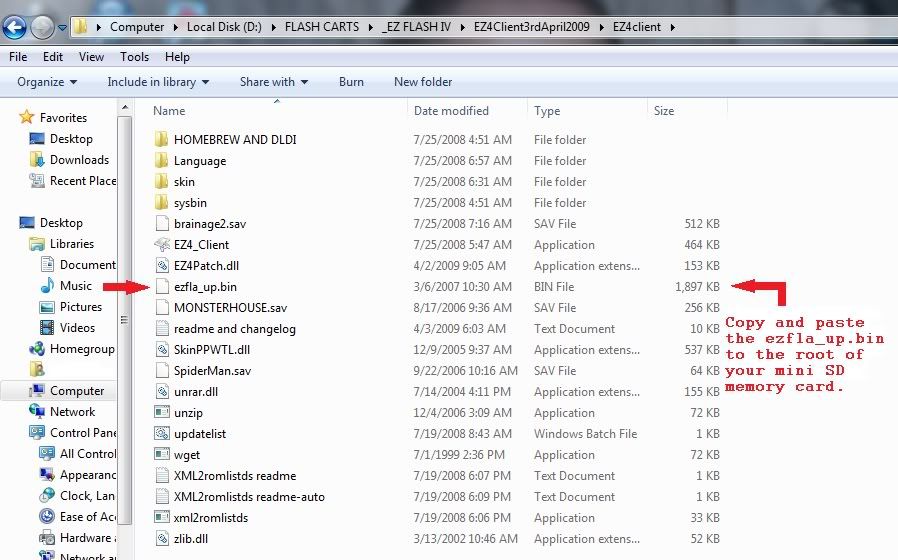 4. Now remove your mini SD and put it in the EZ4, then insert the EZ4 in your GBA.

5. Hold the [R] shoulder button and turn on your GBA.
DO NOT LET GO OF THE [R] BUTTON UNTIL THE UPDATE PROCESS HAS BEGUN. DO NOT TURN OFF YOUR GBA UNTIL THE UPDATE PROCESS REACHES 100%.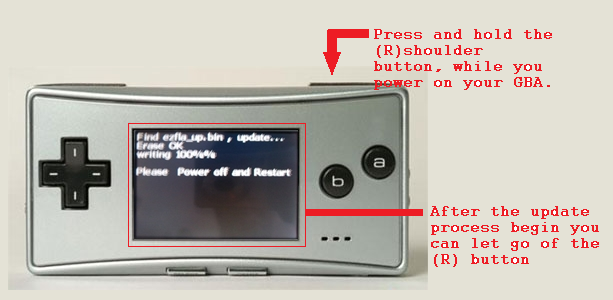 When it's done turn off your GBA and remove your mini SD and reinsert it into your computer, go ahead and delete the ezfla_up.bin file from your mini SD memory card.

6. Go back to your kernel folder and look for the EZ Client. Double click it and the EZ Client will open.
Next click 'Config', and change the "send path" to where your mini SD card is, for me it's F: Drive.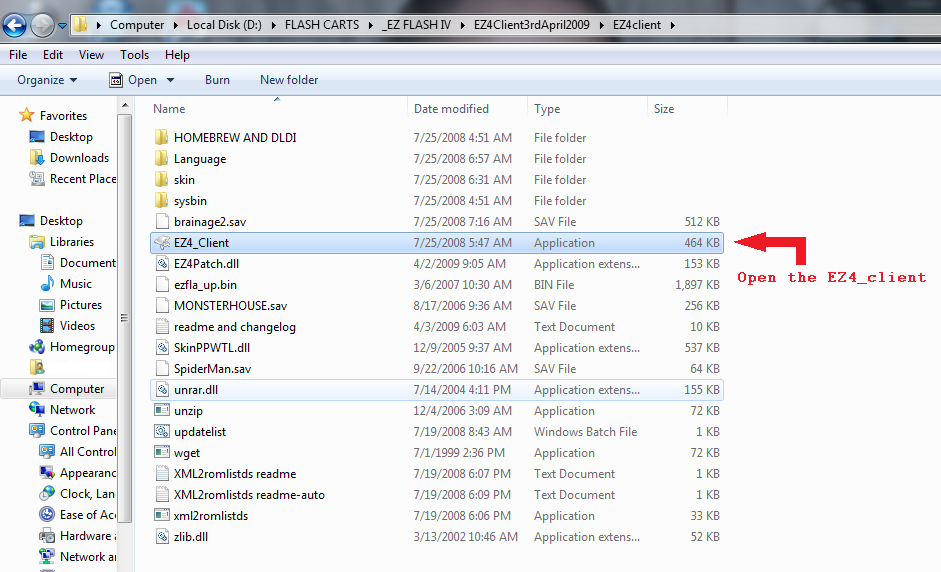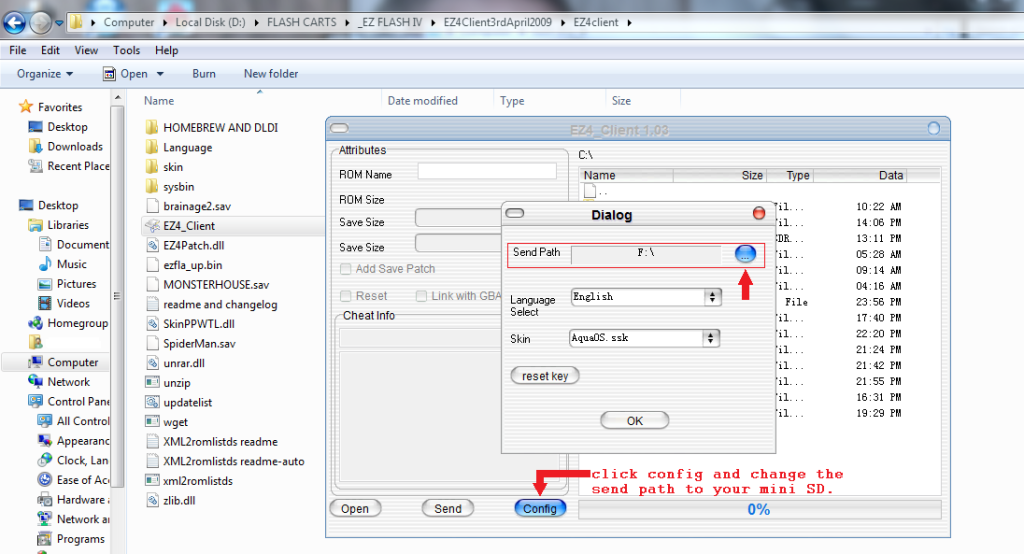 7. Each game needs to be patched before you can use it in the EZ4, to do this just click "open" and find your GBA roms. Select the rom you want, than press send. It will send the rom to your mini SD along with a "saver" folder.
Do not drag and drop, your game will not work properly if you do.

The EZ Client can patch more than one rom at a time, this way you don't have to patch them one at a time.





8. Remove the mini SD card from your PC and insert it into your EZ4, insert the EZ4 into your GBA.
Power on the GBA. It will boot to the EZ4 menu. Select the game you want to play and enjoy.

Helpful tips
If everything is in Chinese you can change the language to English.
To change to English just press

down

,

down

,

down

, than (

A

), (

A

), than

down

, than (

A

).

Some games are too big, when you select them you will get one of these message,
"PSRAM is not enough". In order to play these games you will need to load them to NOR memory.
These games are 32MB (256mbit) in size. To play them just press select, than press (A) for yes and let it write to NOR.


If you hate the Darth Vader skin like I do, you can change it, the process is the same as when you first flashed the EZ4, just put the ezfla_up.bin in root and update it.
No you do not need to erase anything, just put it in root, update and enjoy your new skin.
Yes you can delete the ezfla_up.bin file after you're done.
Go here for some GBA skin http://www.sosuke.com/ezflash/viewforum.ph...75488d720cb643d

GBA Tool Advance (GBATA), this is a great little program every EZ4 user should have.
GBATA is a gba rom tool with the functions below.
1. Header Viewer
2. Intro Remover
3. Overdump Fixer
4. fix header
5. Intro Drawer
6. IPS Patcher
7. SRAM Patcher
8. Rom Trimmer
9. Reboot/Sleep mode
10. Clock fix for Pokemon sapphire & ruby.

If there is anything I missed or needs to be corrected please PM me.
Share this post